Friends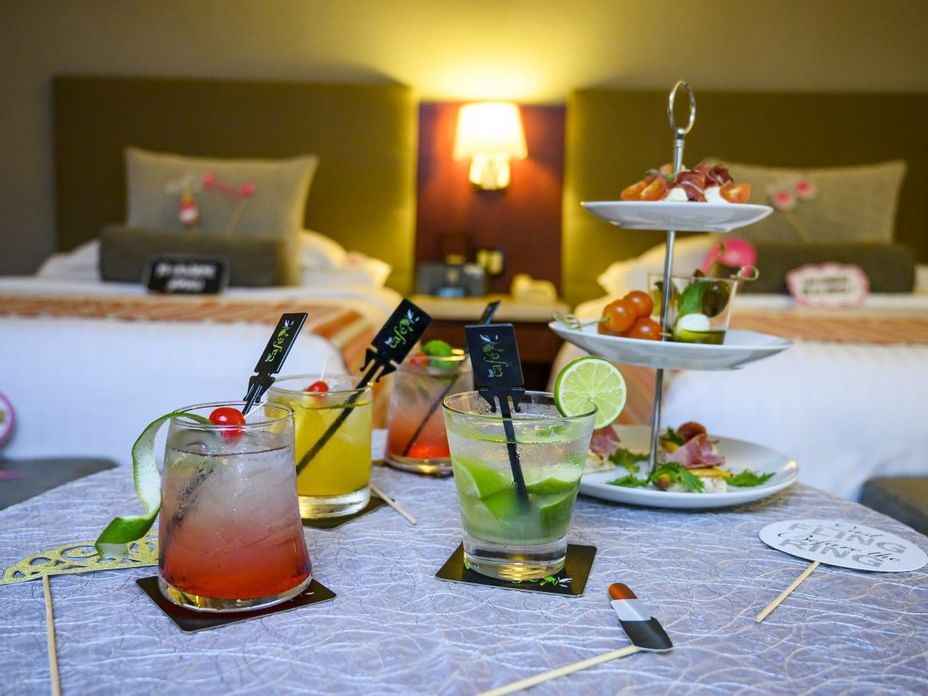 Enjoy a great experience with your three best friends.
In two connecting rooms you and your friends can relax together. This unforgettable experience includes a delicious cocktail and snacks to share.
In our Spa you will enjoy a relaxing moment in the water circuit, a 30-minute massage for each one, and a sauna and steam bath session.
The next day, recharge with a delicious breakfast buffet and continue enjoying this great moment of friendship with a late check out at 6:00 pm and parking service.