Harmony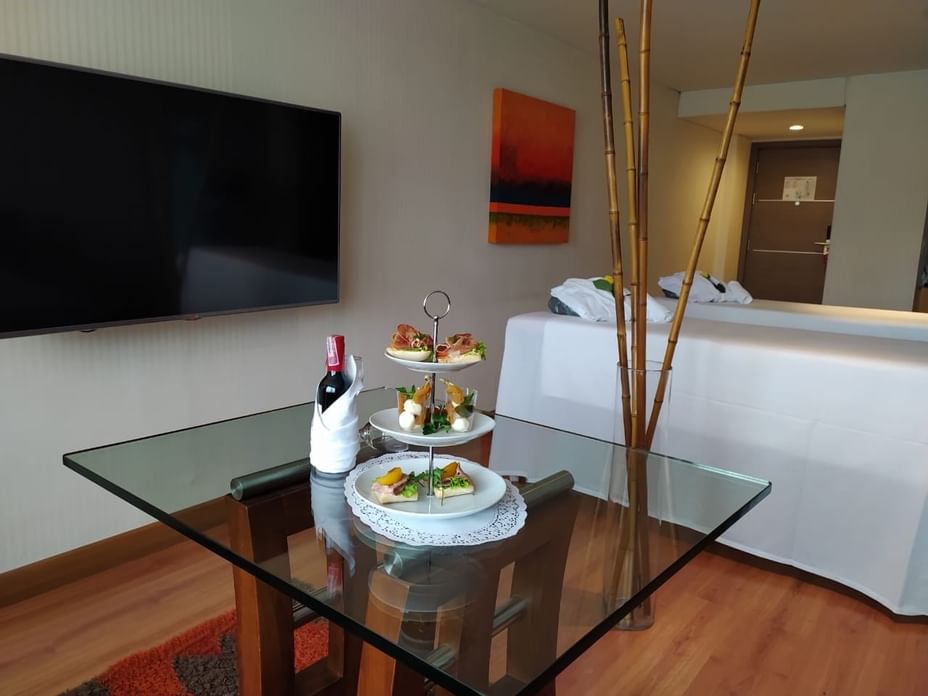 After a difficult year, take a well-deserved break with your loved one or favorite friend and live the Harmony experience.
From your own room you can relax together in one of our spacious and elegant Suites with a special decoration of roses and candles.
You will enjoy an in-room spa session with a 40-minute relaxing massage for each, a chocolate mask, and a body treatment. Then, experience 20 minutes in the bathtub with hydrating fizz and toiletries.
Additionally, you can go to our Spa for a relaxing session in the sauna and steam room, then you will try some delicious snacks such as the Montadito de pastrami with grilled peaches, the Serrano ham with tomato bread and cream cheese or the Bocconcini cheese with zebra tomato and dried apricots. Then relax together to share a half bottle of red wine.
In the morning, enjoy a delicious buffet breakfast at our La Macuira restaurant and don't worry about the time, because this plan includes late check out at 6:00 pm and parking service.