Wedding Night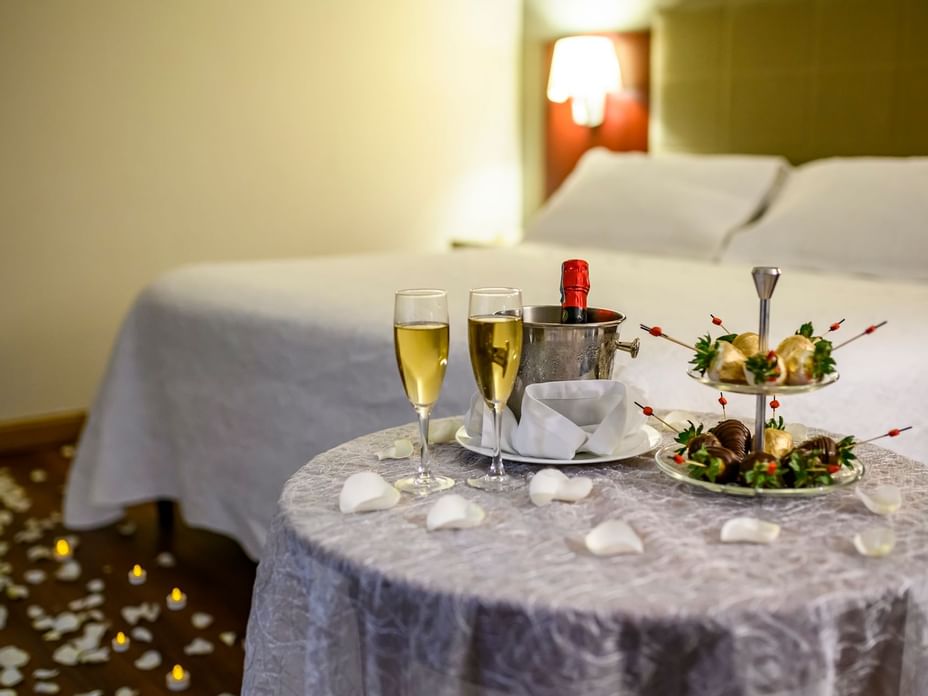 Live the best wedding night at the Bogotá Plaza Hotel.
You can enjoy a room for one night as a couple, where you will find elegant decorations with petals, candles and special amenities in the bathroom and beautiful linens goods.
In addition, you will be surprised with a Piccolo of sparkling wine and chocolate strawberries. In our Spa you will share an unforgettable moment with a relaxing sauna and steam room session, as well as a gift voucher for a hydromassage session.
The next day you will enjoy a delicious buffet breakfast in our restaurant La Macuira or American Breakfast in the room and take a good time to continue enjoying at the hotel for the late check out at 6:00 pm and the parking service.