Centro Comercial Andino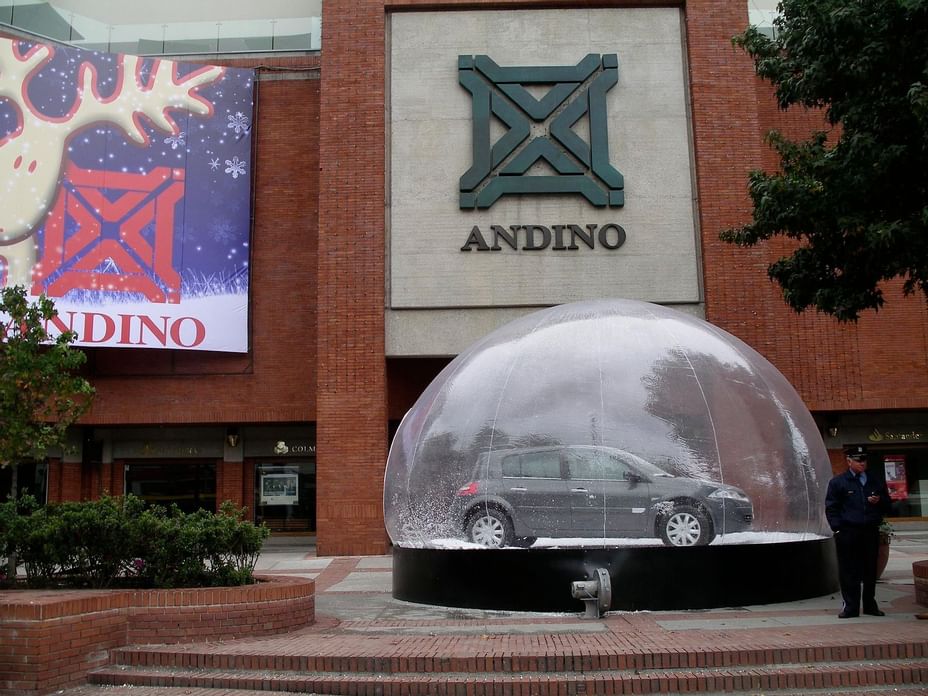 The Andino Mall is a shopping mall located in the El Retiro neighborhood of Bogotá, Colombia. Andino is made up of a business center and shopping mall. The business center covers 19.486 m2 (209.75 sq ft) and the mall 17.316 m2 (186.39 sq ft) and contains 205 stores. It is also the home of the only Louis Vuitton, Dolce & Gabbana, Longchamp and Tiffany & Co. stores in the country, becoming the most exclusive and expensive mall in Colombia.
Other projects have developed in the surrounding area, including the El Retiro and Atlantis shopping malls. Jointly, these sites have transformed the feel of the area from a mostly residential and housing neighborhood to a distinctly commercial and urban area, including buildings up to 10 stories tall.
Photo: Centro Comercial andino "Andino Shopping Center, Bogota" by rutlo is licensed under CC BY-NC 2.0
Carrera 11 #82-71 110221 Bogotá Colombia
Monday8:00 am - 10:00 pm
Tuesday8:00 am - 10:00 pm
Wednesday8:00 am - 10:00 pm
Thursday8:00 am - 10:00 pm
Friday8:00 am - 10:00 pm
Saturday8:00 am - 10:00 pm
Sunday8:00 am - 10:00 pm