Estadio Nemecio Camacho El Campin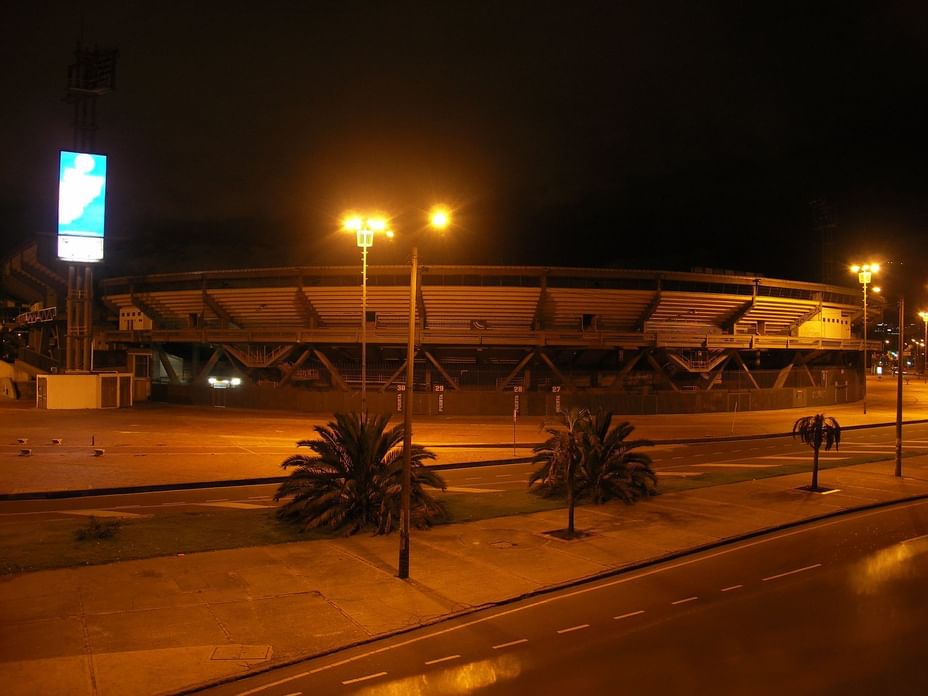 The Estadio Nemesio Camacho, commonly known as El Campín, is the main stadium of Bogotá, Colombia. It was inaugurated on 10 August 1938 and has a current capacity of 36,343 spectators. It is the home ground of the Categoría Primera A teams Millonarios and Santa Fe.
The stadium is named after Nemesio Camacho, former manager of the then-existing streetcar system of Bogotá and also the father of Luis Camacho Matiz, the person who offered the land where the stadium would be constructed. The name Campín comes from a modification of the word ""camping"" because the area where the stadium currently stands was formerly a camping zone. It entered service as a football stadium around 1946, just in time to host the first national club tournament. It was used as the final venue for 2001 Copa América, where the Colombian team were crowned champions of the American continent defeating Mexico 1–0. This stadium was one of the eight stadiums of the 2011 FIFA U-20 World Cup held by Colombia and hosted its closing ceremony.
Photo: El Campín Image by Gines-V is licensed under CC BY 2.0
Ak 30 & Cl. 57, Teusaquillo, Bogotá, Colombia 111321 Bogotá Colombia
MondayDepends on the event to be carried out
TuesdayDepends on the event to be carried out
WednesdayDepends on the event to be carried out
ThursdayDepends on the event to be carried out
FridayDepends on the event to be carried out
SaturdayDepends on the event to be carried out
SundayDepends on the event to be carried out