NEW COLOMBIAN-LATIN CUISINE AND LIGHT PLATES
Live Music Also Offered in the Bar Café on selected evenings
Guests of Bogotá Plaza Hotel enjoy access to a wonderful pair of dining options in La Macuira Restaurant and the Bar Café (temporarily closed). Each of them offers delicious cuisine and vibrant ambiance that is ideal for a relaxing breakfast, lunch or dinner in the heart of Bogotá, Colombia.
A favorite among hotel guests and Bogotá locals alike, La Macuira Restaurant serves new Colombian-Latin cuisine and light plates. At the Bar Café (temporarily closed), located in the lobby, you can savor a variety of Juan Valdez coffees infused with top-shelf liquors along with a complete selection of snacks and selections from the new sushi bar. Live music is also offered in the Bar Café on selected evenings.
Additionally, we are pleased to offer in-room dining daily from 6:30 am to 10:00 pm for guests wishing to dine in the comfort and privacy of their room or suite.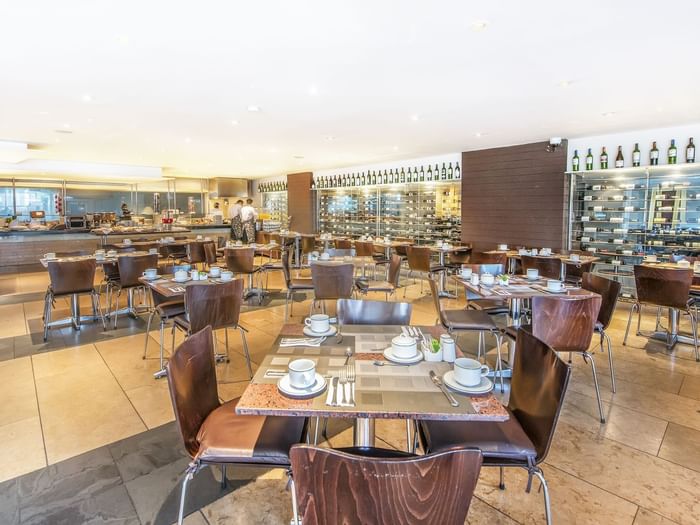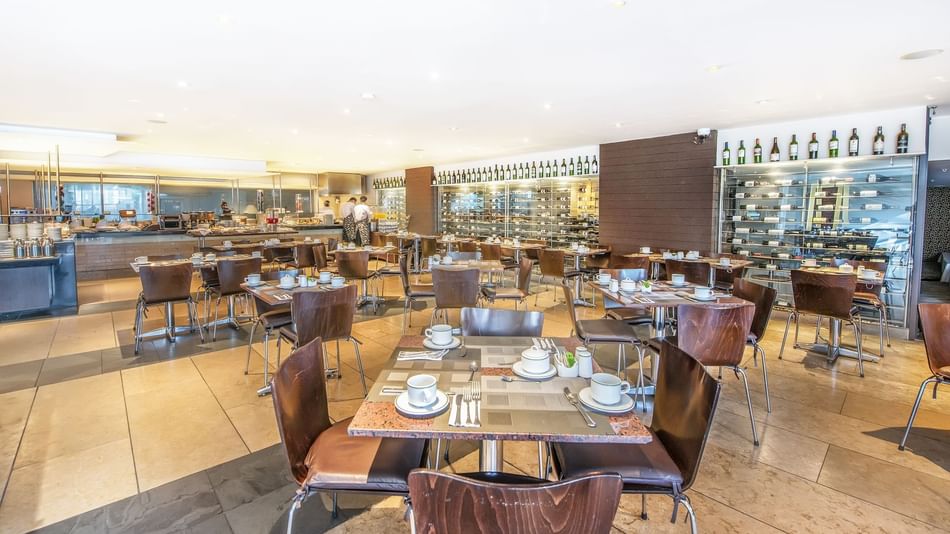 La Macuira
Experience new Colombian-Latin cuisine and Light Plates.
You can also enjoy assisted buffet breakfasts on Monday to Sunday from 6:30 a.m. until 10:00 a.m.
Lunch and/or our menu of the day is available on Monday to Saturday from noon until 3:00 p.m.
Read more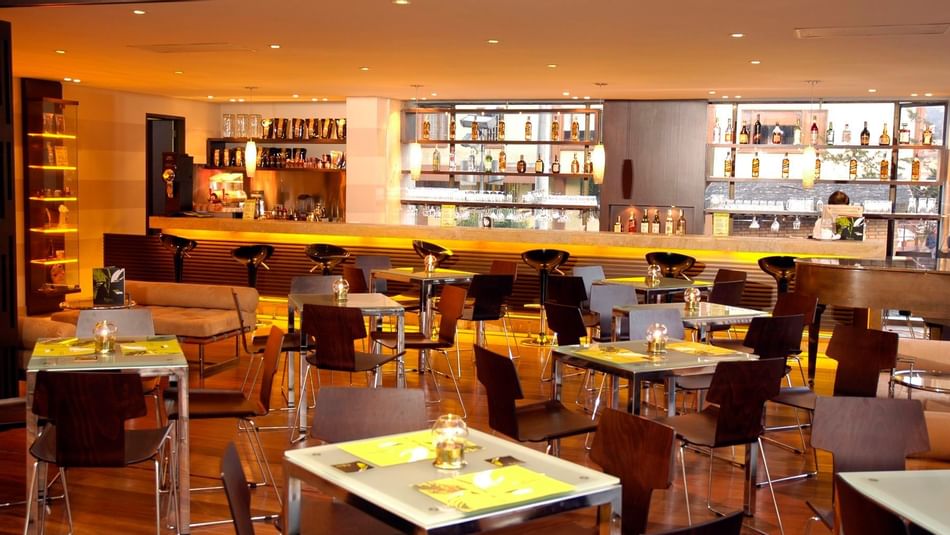 Bar Café
A cozy oasis to enjoy Cocktails, Liquors, Special coffees prepared with Juan Valdez products and soft drinks, with tasty snacks.
Read more